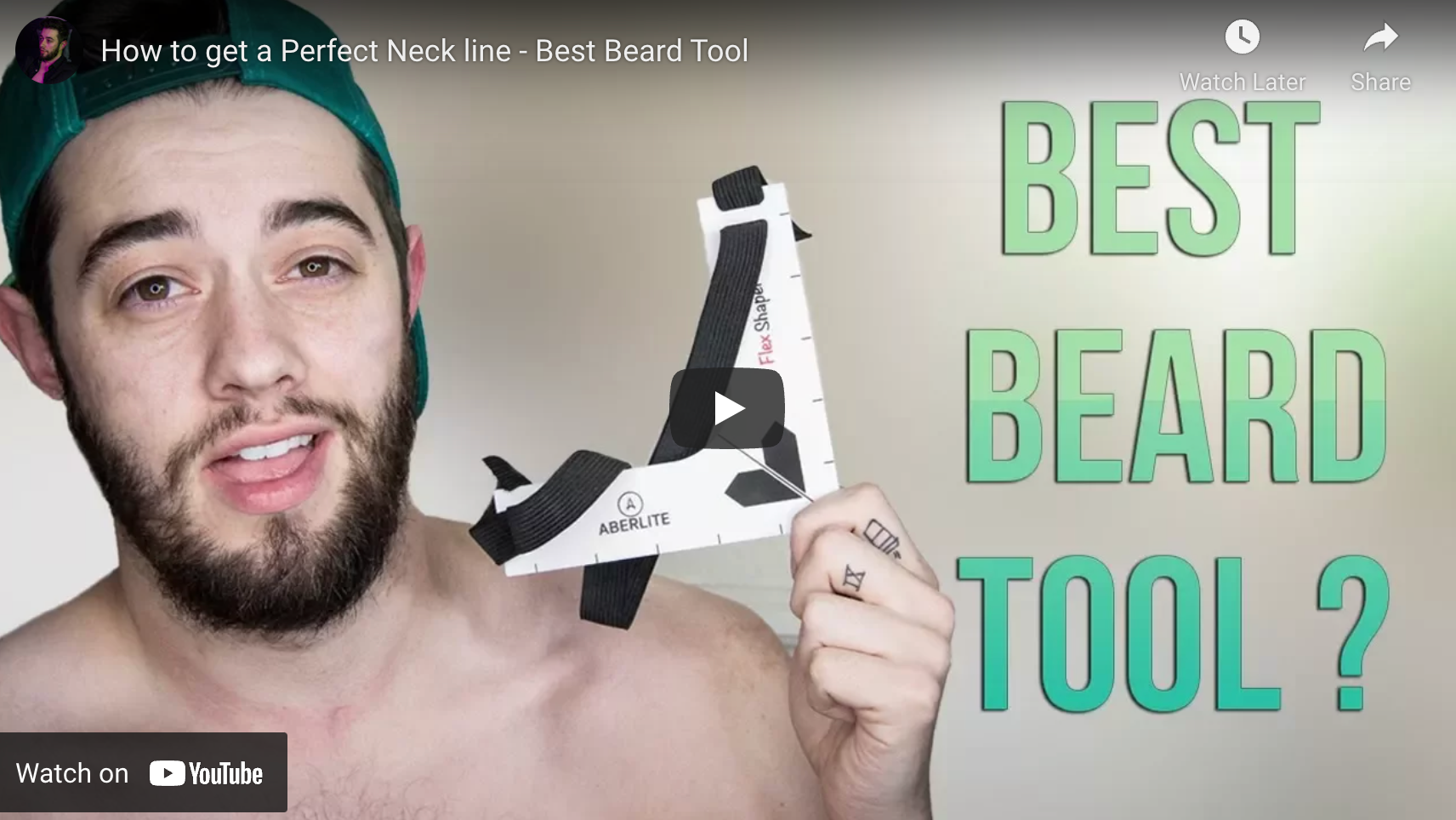 Watch This YouTube Channel Review Our Flexshaper Tool
Irish lifestyle blogger Micheal put our Flexshaper tool to the test on his ItsJustMikee YouTube channel and 32,000 viewers said "I need to see this." It's not the first shaping tool the channel has tried, but our Flexshaper is the first one that worked properly and got the job done!

You can watch Micheal's video walkthrough on how to use the Flexshaper [below]. All it takes is following the instructions provided and completing 5 simple steps to the perfect neckline.

If you want to know how to put the Flexshaper together, position it correctly, and save time on beard trimming, watch ItsJustMikee tackle the task in less than 10 minutes. His verdict: "Shout out to the guys at Aberlite. You've done a wonderful job!