Pro (Upgraded)
Professional Beard & Hair Straightener
Our Best Corded Beard Straightener is Getting Even Better: Faster, More Precise, and Safer. The upgraded Pro Straightener (December 2023 version) is perfect for achieving a long, full, and neat beard in minutes. Featured in the New York Times, it delivers consistent heat with less damage to hair, allowing you to style your beard with precision and perfection. It's 25% smaller than other brushes, and the 360-degree rotating cord makes it ideal for home or professional use. Get your beard looking perfect all day long!
All orders placed before 11am EST are shipped out the same day excluding orders placed on weekends and holidays.

Orders placed after 11am EST are shipped out the next business day. No shipping on weekends and holidays.

We offer regular or express shipping to most addresses worldwide.

Domestic shipping in USA: 

Free Shipping for Orders Over $100 (Delivery in 6-9 Business Days)
UPS®
USPS

International shipping:

Worldwide Insured Shipping (14-21 business day)
UPS®
Items can be returned within 30 days of receipt of delivery. Email us at support@aberlite.com for return address and detail. 

Please be informed that we won't refund the original shipping fee and your return shipping fee if the product is not defective. The product must be returned with its original box in original condition (resell-able). Upon receiving the item we will refund you the price of the product.
Email us at support@aberlite.com if you need any assistance with your purchase. All of our products come with a 2-Year Warranty which includes:

30 Days Worry-free Money back Warranty: Within the first 30 days of your purchase, you are allowed to return your products for a full refund. We don't charge any restocking fees as long as the product is returned at your own expense and in good condition.

30 days to 2 Years: We will replace your defective products with a brand new one after receiving your return. 
The Pro (Upgraded)
Do you have a messy beard?
What if it could be softer and neater in just two minutes? Introducing the Aberlite Pro, the world's most advanced, purpose-built beard and hair straightener for men.
Features of the Pro (Upgraded)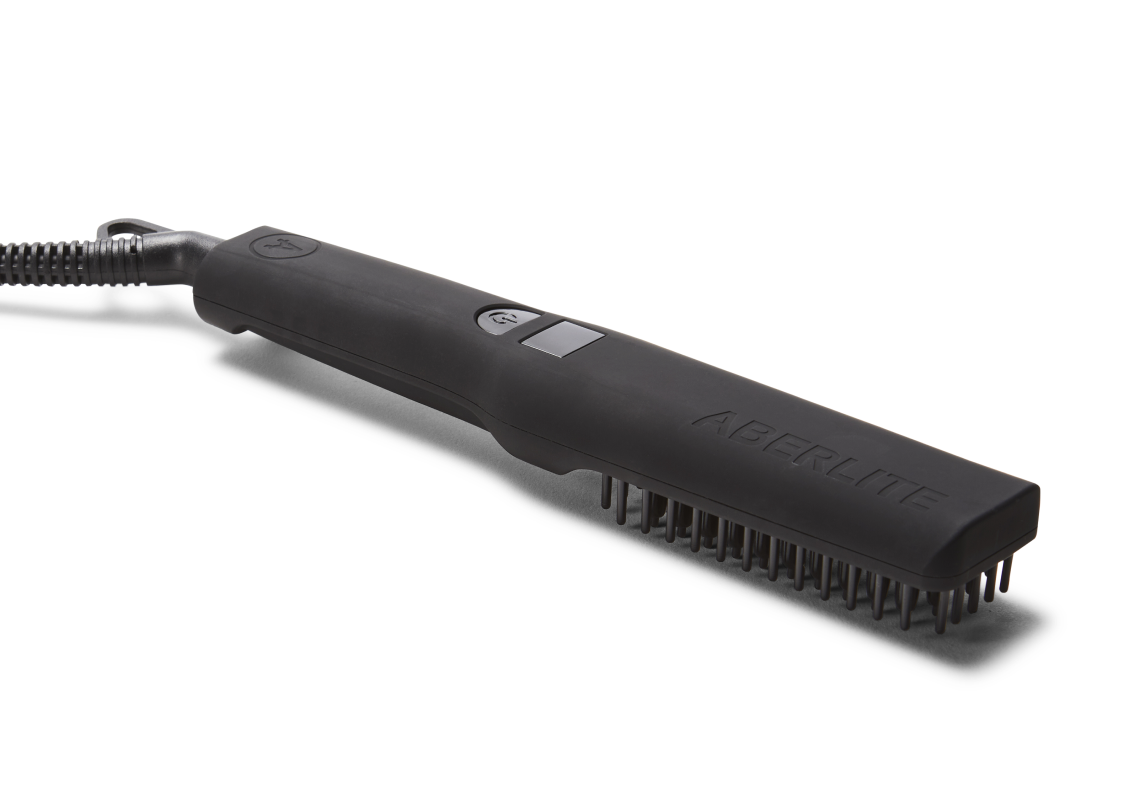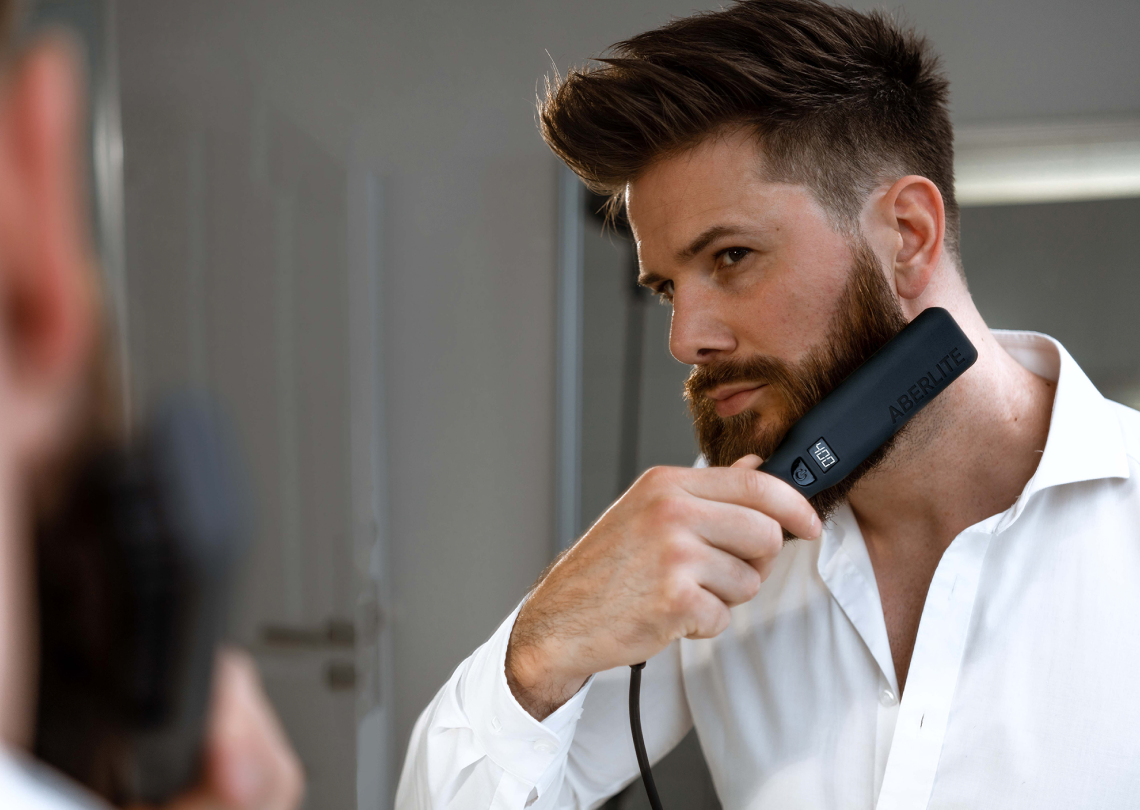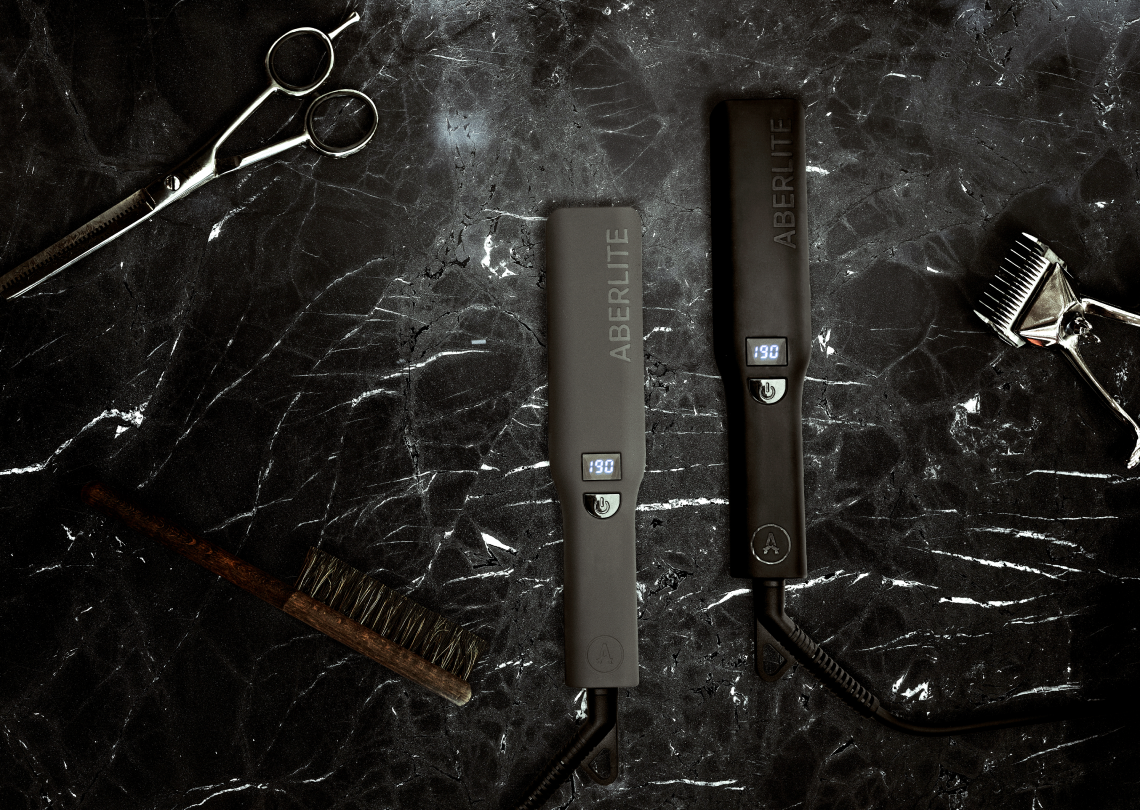 Works With All Beard & Hair Types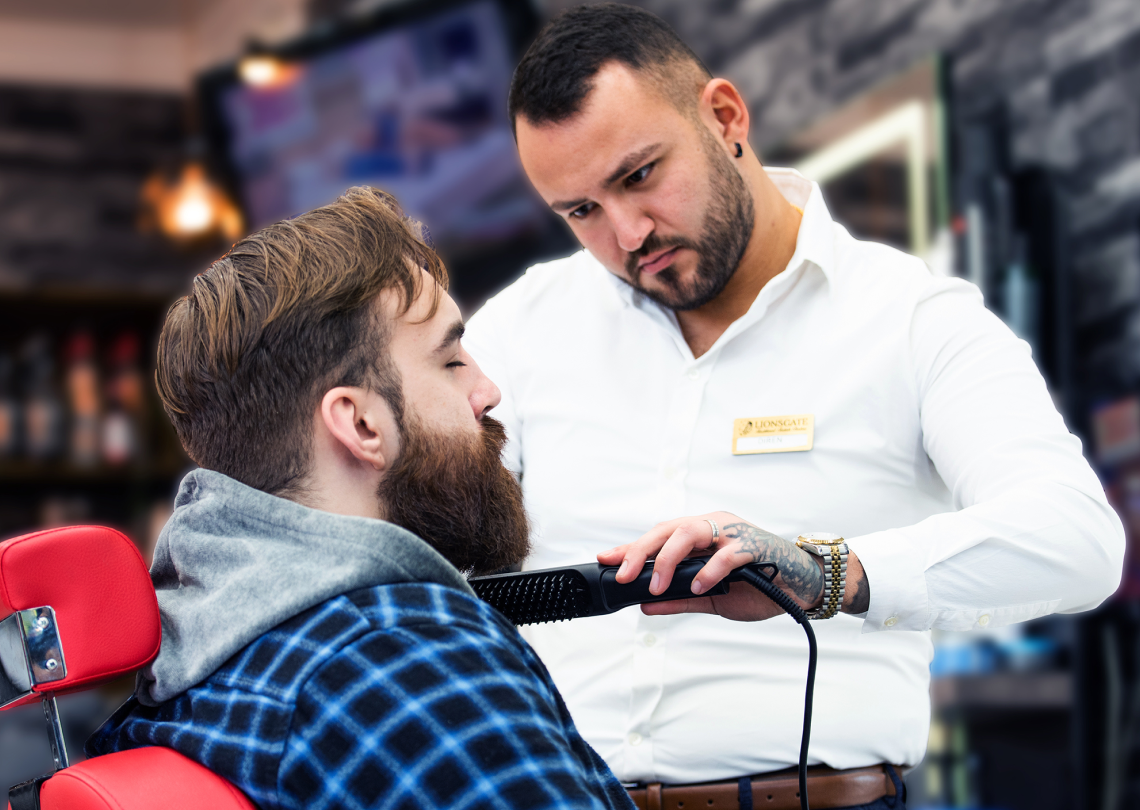 Go from "Caveman" to "Cover of GQ" with 2-minute Beard Straightening
Frequently Asked Questions
1. Why do you want to straighten your beard, and how does a beard straightener work?
2. Is a beard straightener safe to use? Can I use a beard straightener everyday?
3. Is this product really as good as advertised?
4. Should I use a heat protectant spray before using a beard straightener?
5. Can the straightener be used on beards of any length?
6. Can I use a blow dryer and a round brush to straighten my beard instead?
7. Can a beard straightener be used on a wet beard?
8. How to clean a beard straightener?
Aberlite Pro (Upgraded) Reviews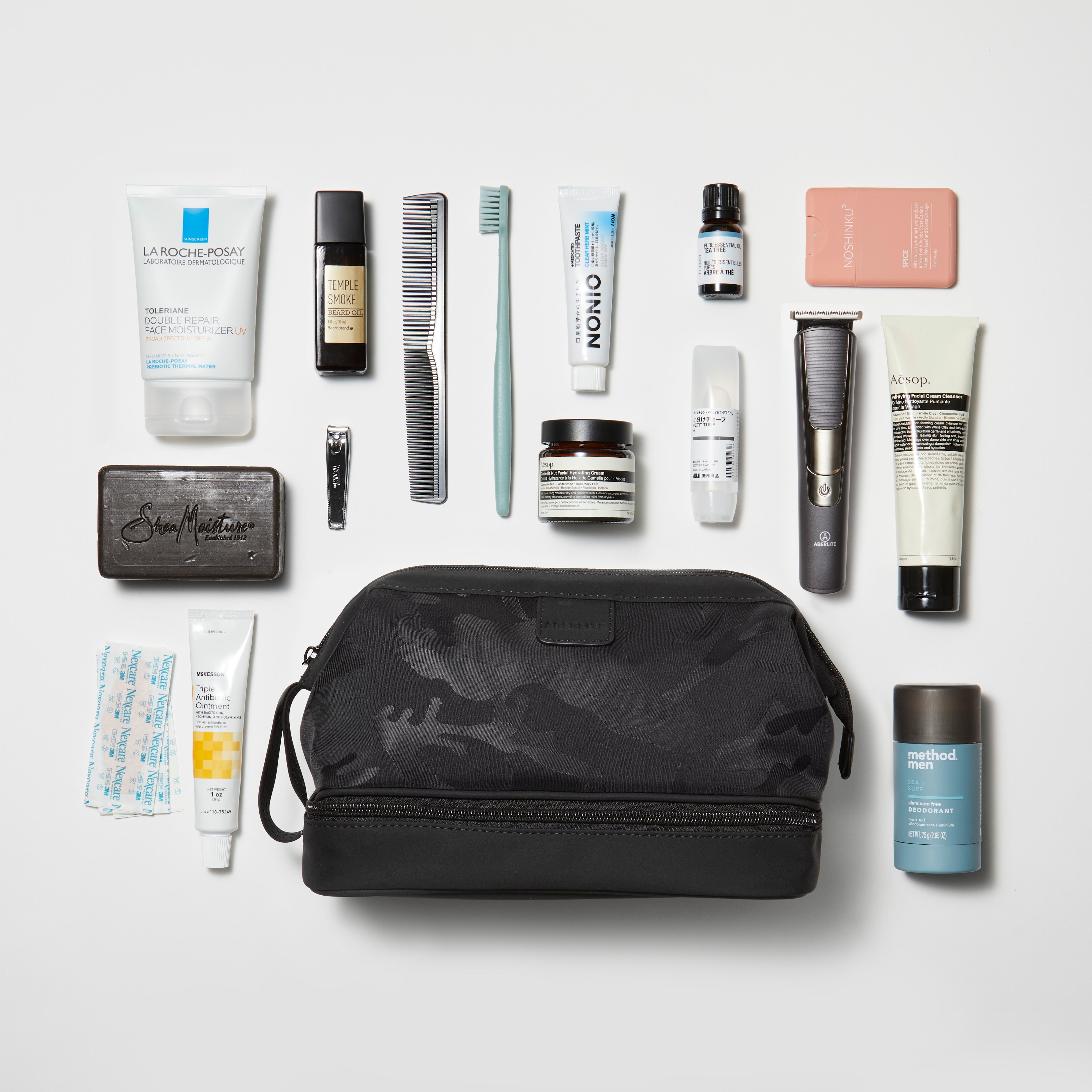 Why Aberlite?
At Aberlite, we're all about making beard care a breeze. It all started with a simple shaving guide and grew into a brand that's here to support your grooming journey. We've got you covered from head to toe, with upcoming products that will take your grooming game to the next level. Embrace the confidence to conquer each day with style. Join us and experience the Aberlite difference.